Party Bus Encinitas, CA - Party bus rentals in Encinitas
Welcome to Encinitas, one of the most beautiful towns in the San Diego area! There's so much to see an do around here, and we know you'll have a great time. Nearby you'll find so many attractions. Moonlight Beach is easily one of the best things to do in Encinitas. Another wonderful place is Leucadia State Beach, formed of two beaches, Grandview and Beacons. Once you arrive, feel free to play water sports games such as surf, swim, sunbathe, and even fish at these beaches.
Do you love to be active during your vacations? In that case, one of the Party Bus Encinitas packages offers you is an excursion to Annie's Canyon Trail. This popular hiking trail is an excellent spot near Solana Beach. Something about this hike that visitors find the most impressive is the canyon slot, which is insanely beautiful. This hike also features a beautiful lake!
Encinitas party bus fleet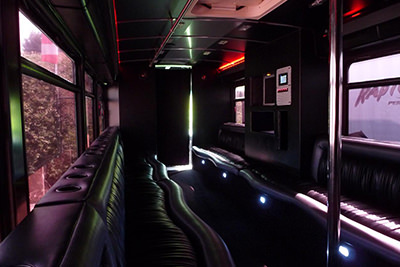 30 passenger party bus rental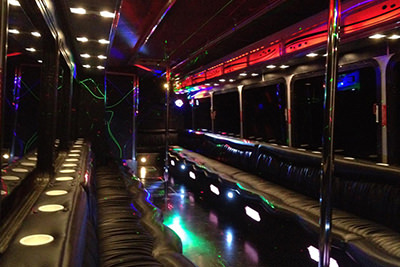 40 passenger party bus rental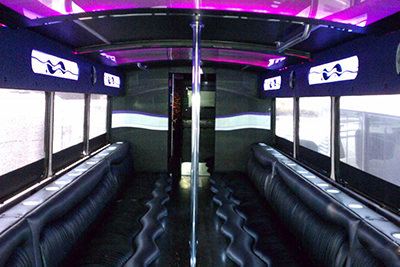 50 passenger party bus rental
The activities are lots in Encinitas CA
If you're looking for exceptional limousine service in San Diego for a big event, you've come to the right place. Our limousine service is excellent for all occasions, from weddings to bachelor/bachelorette parties to birthday parties. We have a party bus with comfortable seating that will fit everyone, and our limo rental includes all the amenities you could want, from a fully stocked bar to a great sound system. So whether you're looking for a limo rental for special occasions or you need to rent a party bus for your next event, we've got you covered.
Our bus company offers an extensive option for Encinitas limo rentals and party buses. Between the wide range of transportation services, we have Mercedes sprinter vans, a hummer limo service, limo buses, a shuttle bus, and charter buses that are ideal for large groups. Definitely, we have the perfect vehicle for you can have quality time with your guests!
We focus on giving you an excellent service, and for that, our all-inclusive packages include everything, from pick-up and drop-off to all the amenities you could want. So please, sit back, relax, and let us take care of everything on your big night.
Encinitas Events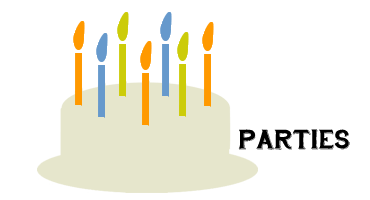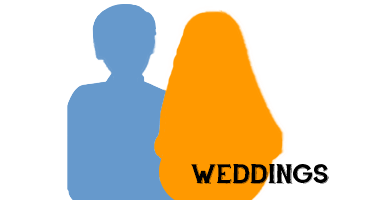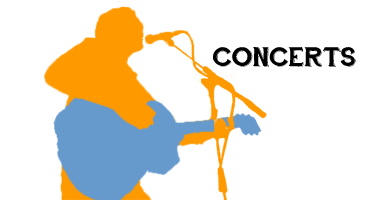 Wine tasting is a great way to explore different types of wines and find your new favorite. You can visit the vineyard on wine tours, learn about the wine-making process, and taste the delicious results. San Diego is home to many great wineries, so it's the perfect place to enjoy a wine-tasting excursion for your bachelorette party. To make your experience even more unique, rent a party bus or limo service from Encinitas Party Bus. On another side, in San Diego county, the breweries and pubs spot are uncountable; for that, one of our extensive packagings includes brewery tours with Encinitas Party Bus.
If you're planning to go to a concert in San Diego, the best way to party before an Encinita concert is to take a party bus rental or limo service. Also, a charter bus will be the answer if you are with a large group. This way, you with your friends and family can enjoy the music together on the way to the concert and have a lot of fun with San Diego Party Bus rental in Encinitas California. Plus, it'll make getting to and from the show much easier and more enjoyable. Don't hesitate to call us and plan your event with Party Bus San Diego!
More events
Bachelor/Bachelorette parties
Concerts
Proms & homecoming
Birthday party
Winery tours
Brewery tours
Nights Out
Sport games
With us you get...
Affordable prices
24 hour service
Quick quote
Professional chauffeurs
Reliable fleets
Limo service in San Diego
Sprinter vans in San Diego
Charter bus in San Diego
Party Bus in San Diego
Do you want to know Encinitas limo bus and party bus prices?
Here at San Diego Party Buses, we offer excellent transportation services with our party bus rentals and limo service options that are perfect for any event. Whether you're looking for a limo bus or a traditional limousine, we have a service that will fit your needs, experienced and professional drivers, and competitive pricing. Call us today to learn more about our limo bus and limousine rental services in San Diego.
Other San Diego Party Buses areas
Visit our service area and find other cities, such as Chula Vista, Del Mar, La Jolla, Escondido, Encinitas, El Cajon, Oceanside, and more.