Party Bus Santee, CA - Limo services and charter bus in Santee
Live the Santee party
Santee City is California's best-kept secret place; with sunny weather and a small-town vibe, you need to live the magical essence of Santee Ca. As in other cities in San Diego County, it's impossible that you can escape from a limo service for any special event you have been planning. If you are looking for a reliable bus company in Santee CA with the best party bus prices, you are in the right place; Our transportation services bring you the best Santee Party Bus rentals in San Diego.
Santee is famous for its breweries, distilleries, entertainment centers, and high-end restaurants. Here the activities are unstoppable, so get ready with Party Bus rental in San Diego! No matter if you are an adventurer or if you prefer a chill plan because Santee offers you both with the perfect private bus! Santee provides you with Museums, Trails and Lakes, a Drive-In Theater, and awesome shows at Off-Broadway. The options are lots; you need our limos services or a charter bus to make your day more memorable with a Santee party.
Santee fleets
Party bus rental for 20 passengers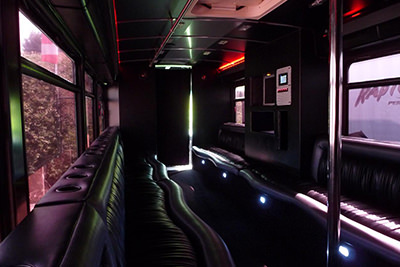 Bus rental for 30 passengers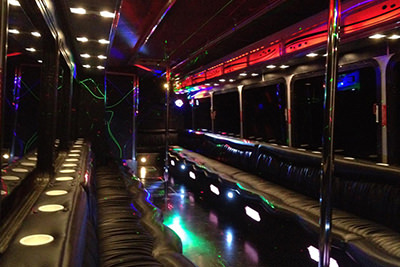 Bus rental for 40 passengers
Are you searching for reliable limo services in San Dirgo?
We offer all the amenities you could want in limo services or a party bus. Including a wide selection of vehicles, professional drivers with years of experience, and competitive rental cost in San Diego. We have several options for you to choose and have a great time in your special night.
Our transportation service provides a different vehicle type for each special occasion. Whether your guest is a large group of friends and family or even smaller groups with your closest family, we have the right party bus rental for you. Enjoy comfortable seating, DVD players, laser lights, and dance poles; you can choose the best packaging for your special event in San Diego.
Party bus rentals in San Diego are the perfect way to transport large groups of people to and from special events. Party buses come in various sizes and styles to accommodate any group size or budget. Whether you're looking for wedding transportation, a bachelorette party, or just a night out on the town, Party Bus San Diego is a luxurious and convenient option. Satisfied clients rave about the state-of-the-art features, spacious interiors, and top-notch service. Party bus rental in San Diego is available for rent by the hour or day, and tours can be customized to fit your needs. Rent a party bus today and see why our clients keep coming back!
Santee Events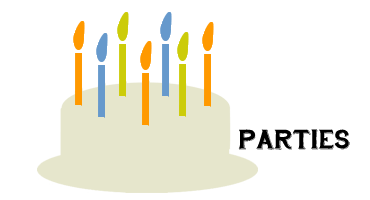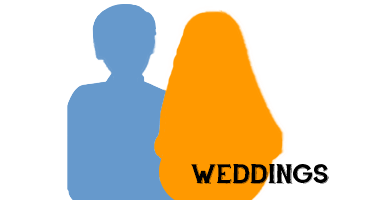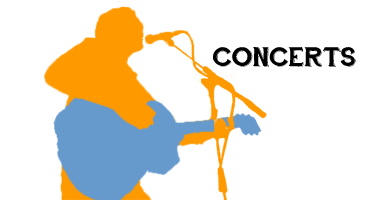 Have an epic weekend with the magic feeling of Santee town! With our limo services and party bus rentals in San Diego, you can't escape a concert on the beach or the shows offered at Off Broadway Live, where you will find many musical performances and live theater. Enjoy a brewery tour tasting delicious craft beer, and relish incredible food with your family and friends. For the family's youngest members, fun is guaranteed in the Santee Sportsplex and with all the water activities in the Santee Lakes Recreation Preserve.
San Diego Party Bus is the perfect way to celebrate your birthday! We know your birthday's importance and want to ensure you have an unforgettable day. Our party bus rental is a comfortable option with enough room to accommodate big groups, making it the perfect choice for bachelorette parties, weddings, and other events. If you are looking for a more luxurious option, we have our San Diego limo services; no matter what vehicle you are searching for, we will always offer you reliable transportation. Contact us today to book your party bus for your special day.
Contact us and discover your next experience
Santee CA, is home to some of the best limo services and party bus rates in the San Diego area. Our bus company provides the best fleet of party buses available at affordable rates, and our service is second to none. We offer a free quote for party bus rental in San Diego, so you can get an idea of what it will cost to rent a party bus from us. When it comes to pricing, the are many factors you must keep in mind. This will make your booking process easier and we will give you the best price. In order to provide you the best price for limo service; think about the time of the year you want to hire the party bus rental. This may affect the price, also, do your reservation at least one week in advance to guarantee availability on your date. Party Bus Santee Ca has excellent customer service to help you with any concern. Some of the information you need to give us is the date of your event, how many passengers, and the pick-up and drop-off location; with the correct information, we can give you an accurate and affordable price.
Call us and get a quote today and see how we can make your next event unforgettable with our reliable transportation!
Party Buses areas available for service
We are not only located in Santee. Visit our service area and discover the best cities where our party buses and limo services are available. For example, Encinitas, El Cajon, La Jolla, Los Angeles, Chula Vista, Escondido, National City, Oceanside, and more.
Special occasions
Weddings
Birthday Party
Business Events
Bachelor Parties
Bachelorette Parties
Proms and Homecomings
Concerts
Why choosing us?
24 hour services
Comfortable seats
Affordable price
Great sounding stereo system with iPod hook up
Luxury service
Professional Chauffeurs
Reliable bus service
And more...
Our type of fleets
Charter buses
Party bus rentals
Shuttle bus
Sprinter vans
Limo services
Towncar limo services
Hummer limo services
Navigator limo services
And more...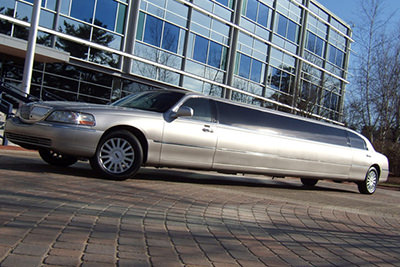 Towncar limo services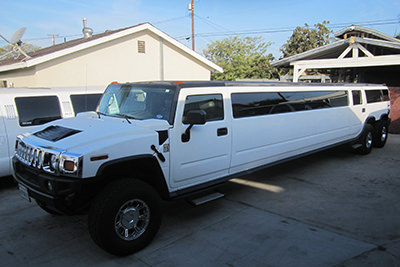 Hummer Limo services
Sprinter van services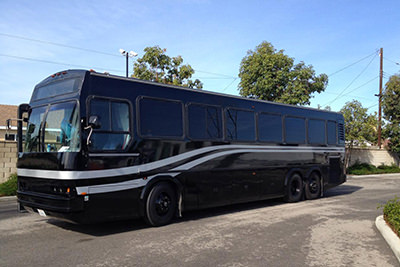 Charter buses services